As it stands, and as it has stood for a long time now, when a game gets released, I have a decision to make. Do I buy the game, or do I not? After seeing how well the game is faring with the critics as well as watching some gameplay footage myself on YouTube, I can then make a decision – is this game worth it at full price, should I wait until there's a price drop, or should I ignore it completely? It's a simple process, and one that does not involve too many complications most of the time.
However, as we head into the 'next generation of gaming', things are going to get a little more complicated with lots of games coming out on 'current-gen' platforms as well as the PS4 and XBOX One. During this period, this transition if you will, not only do we as gamers have to decide whether or not we want to actually buy a game, but if we do decide that we want to pick it up, we then have to decide which platform to buy it for. It's annoying, and involves a lot of weighing up. Firstly, are you even going to get a next-gen console? They aren't exactly cheap, so maybe the best option for you financially is to stick with your current consoles. This is the benefit. The fact that games are going to be released in 'both generations', means that those who can't afford a PS4 or XBOX One can still play the game on on their PS3, 360, and various other platforms. Alas, this is where a problem comes in. We all know that the next-gen consoles are going to be so much more powerful than the current ones – they will perform better, games will play better on them – we've already seen the system specs to prove it. This inevitably means that the PS3 version of Watch_Dogs – for example – is going to be 'worse' than its PS4 counterpart. That won't mean that the current gen version will be bad of course, for they're essentially the same game, but these games have been designed with next-gen solely in mind – they've been built for the next-gen platforms – to perform at their best they must be played on the newest consoles.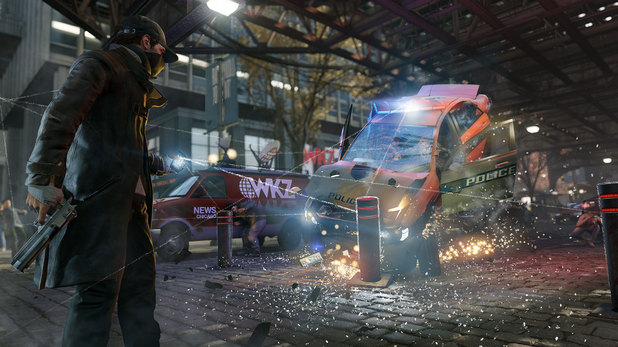 So now you have to take all of that into account. Just to put things into perspective, what if Microsoft hadn't removed all of the restrictions from their XBOX One? You might want to play the best version of Battlefield 4 on next-gen consoles, but you don't want to buy the console to play it on. Of course, that theory is now corrupt since Microsoft went against all of their original policies, but you get the idea.
With all of that out of the way though, what really grinds my gears is the fact that there are some games I'm probably going to buy twice. Let's take FIFA 14 as an example. I'm a football fan, which almost immediately makes me a sucker for the FIFA games, and I'll buy them year in, year out, simply because (despite PES' best efforts) they are the greatest football games on the market. Problem is, FIFA 14 is coming out on 360 / PS3 late September / early October, and no doubt I'll snap it up day one. The issue is that I will be buying the inferior version of the game at this point – I could instead wait until the game releases on next-gen consoles and buy the best version – the version that will probably make better use of EA Sports' new Ignite engine and save half the cash. But, because I love FIFA, I'll end up pre-ordering the 'current-gen' version, and then further down the line I'll see some trailers for the 'next-gen' version, realise that it's so much better and I'll end up owning two copies – thus spending double the amount of money that I originally needed too.
I'd love to hear your thoughts on this – tell me, do you see games being released on current-gen and next-gen platforms as an annoyance – a marketing trick that can fool you into buying both copies (considering one releases earlier than the other), or do you see it as an opportunity; an opportunity to play XBOX One games on your XBOX 360, without having to own an XBOX One, albeit having the inferior version. Personally, I feel like it causes a load of decisions that I don't want to make, and grabs a lot of money that I might not want to spend! Let me know your thoughts.