So there you have it. As the PlayStation 4 releases in the US today, with the Xbox One hitting the shelves globally on 22nd November, the curtain closes on the seventh generation of console gaming. So what better time than now to look back at the Xbox 360 and the PlayStation 3, to tell you some of my stories from the seventh generation.
In a way, it's what I've grown up with. Today – as a 16 year old – the seventh generation consoles are all I've really known. Of course, I had an original Xbox, a PS2 and a Gameboy back in the day, but I was too young to really understand what they were aside from entertainment. My brother and I got an Xbox 360 on Christmas day 2009. I remember playing Project Gotham Racing 4 for the first time as part of the bundle.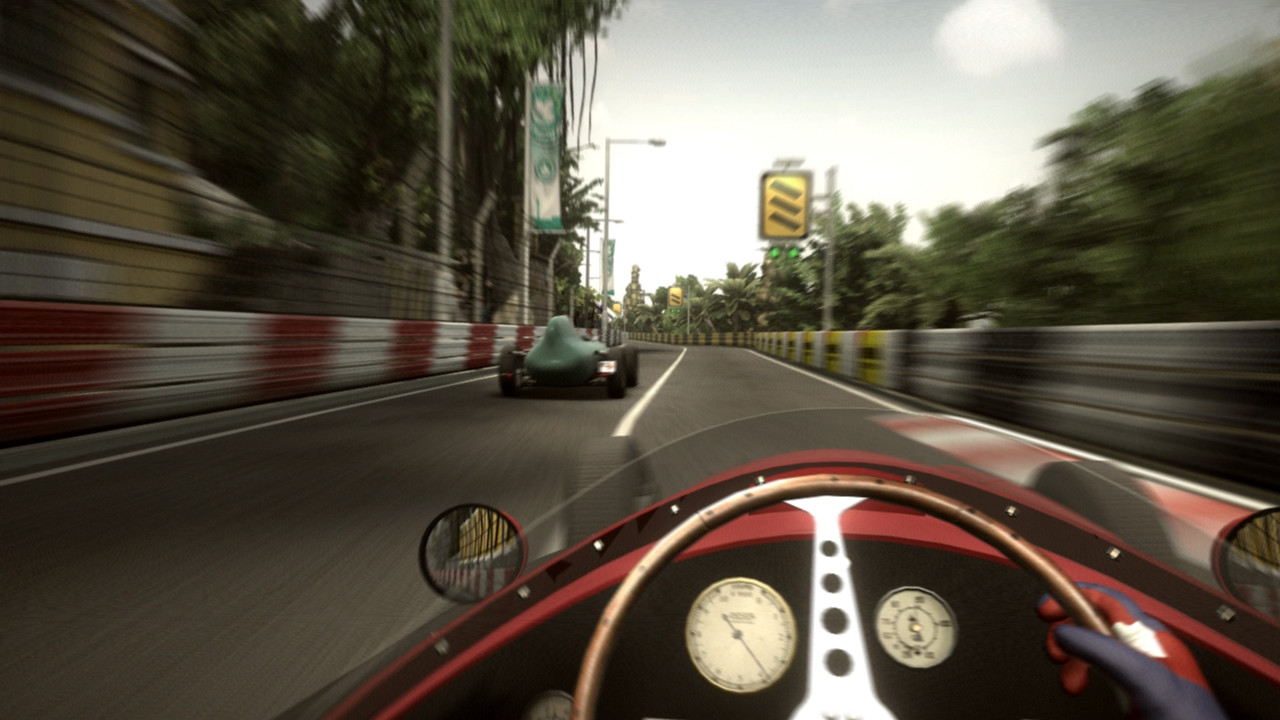 To me, the seventh generation is special because it's led me to great things; it's helped me develop my writing skills, it's helped me understand the industry and the businesses within it. It's made me happy when I've been upset and it's helped me to understand the concept of money. It's taught me an awful lot about life, as well as providing me with endless entertainment. When I grow up, I'm sure I will consider the Xbox 360 and the PS3 as what some people consider the N64 today; retro. Without further ado, let's talk about some of my favorite moments, games and memories from the seventh generation consoles.
So I already mentioned that my first game was Project Gotham Racing 4, and I'm sure I spent lots of time with it. What I also used to spend lots of times with were demos, for I could not afford full price, retail games. I used to play the demos from the demo discs in the Xbox magazine. As for some of my most memorable moments in actual games themselves, here's a selection…
Being obsessed with achievements and trophies
Using the chainsaw gun in Gears of War, and nothing else
Playing "Beat It" by Michael Jackson on Guitar Hero World Tour
Generally laughing at how crazy Saints Row is
Buying Forza Motorsport 2 for £2
Buying Ridge Racer Unbounded for £5 shortly after release, because the retailer made a mistake!
Getting stuck on Tomb Raider Legend, using a walk through for every single section of the game
Jumping onto a Scarab Tank with a Warthog in Halo 3
Messing about in the skate park in Skate
Singing "Paradise City" by Guns N' Roses whilst playing Burnout Paradise
Giving my brother a high five in Army of Two
Impersonating the terrible voice acting in Call of Duty 2/3
Constantly going on dates with Michelle in Grand Theft Auto IV
Playing the drum set on Rock Band, which would lead to me playing the drums for real!
Exclusively playing the demolition derby multiplayer mode on GRID
Laughing at the story in Battlefield Bad Company
Blowing so much s*** up in Mercenaries 2
Learning about World War 2 in Brother In Arms Hell's Highway
Playing my friends on FIFA
Giving my wife numerous presents in Fable 2, because I'm a good husband
Endlessly playing Quantum of Solace multiplayer, especially the Golden Gun mode
Not understanding how Fallout 3, or any role playing games worked
Humming the Mirror's Edge theme tune
Playing zombies in Call of Duty World At War with friends
Borrowing games off of friends, just so I can get achievements without having to pay for them
Being wowed by the weather effects in FUEL
Learning more great The Beatles songs in The Beatles Rock Band
Loving every single song on the soundtrack for DiRT 2
Creating custom cars on Forza Motorsport 3
Getting stuck on the same mission in Borderlands, but never giving up. To this day, I can't progress past the mission!
Making fun of the Assassin's Creed II voice actors. "Money, money, money!" "I guess that's one way to stay in shape!"
Falling in love with the World War 2 setting, music and cars in games like The Saboteur and Mafia II
Trying to have sex with Miranda in Mass Effect 2, bless my little pubescent self
Riding quad bikes everywhere in Battlefield Bad Company 2
Taking off and landing planes at the airports in Just Cause 2, being amazed at how big and beautiful the open world is
Struggling to complete the co-op missions in Splinter Cell Conviction
Getting my first 1000G in Alan Wake!
Learning more great Green Day songs in Green Day Rock Band. They're now my favorite band!
Admiring the setting for Singularity
Dropping my jaw when "Let It Snow" comes on the radio in Mafia II when it's snowing, because it's the small touches
Trying to move the analogue stick with great precision in the F1 games, then spinning out
Loving the demo of Enslaved Odyssey To The West
Deleting my Fallout New Vegas save because I didn't know that you were supposed to be collecting the bottle caps
Seeing the lights of New Vegas in Fallout New Vegas for the first time after an hour long walk on foot
Proudly being British when playing Fable 3
Learning how to mix some tunes in DJ Hero 2
Enjoying only one Japanese game – Vanquish
Doing all of the side missions in Assassin's Creed Brotherhood
Escaping the cops in Need for Speed Hot Pursuit
Travelling across the map in Test Drive Unlimited 2
Kicking folk in the genitals in Bulletstorm
Being hurt by the opening cinematic in Homefront
Being amazed by how good looking Crysis 2 was
Watching a walk through of Portal 2 online, without owning the game, getting the game, knowing how to beat the puzzles
Telling whether a witness is telling the truth or not in L.A. Noire
Uploading videos to YouTube in DiRT 3
Playing Call of Juarez The Cartel, for some reason
Finding the end of Driver San Francisco far too difficult
Buying Bodycount because it's made by Codemasters
SPOILER – being upset when Dom dies in Gears of War 3 with Mad World playing
Having a great time in the TV Studio mission in RAGE
Coming across more places in Skyrim
Playing some classic Sonic in Sonic Generations
Playing an adrenaline-fueled set-piece race in Need for Speed The Run
Switching between the original and updated visuals in Halo Combat Evolved Anniversary
Adoring the art style in Rayman Origins
Mucking around in co-op in Saints Row The Third
Wishing "I Believe In A Thing Called Love" would feature at least once in The Darkness
Getting angry at almost every level on SSX
Winning the star letter in a PlayStation magazine and getting Binary Domain for free!
Not really caring about the Mass Effect 3 ending
Embracing the return of FIFA Street!
Thinking that the sex scenes are the best part of The Witcher 2
Grinding through Max Payne 3, failing despite playing on the 'easiest' difficulty
Loving the licensed music in Spec Ops The Line
Uploading a video tutorial for a side mission on Sleeping Dogs, currently standing at 10,770 views and 109 likes (http://www.youtube.com/watch?v=PAcN0pGYmbM)
Splashing out on the rare Borderlands 2 Ultimate Loot Chest Limited Edition
Strategically commanding my troops in XCOM Enemy Unknown
Enjoying the soundtrack on Forza Horizon, being introduced to great new bands like The Enemy
Getting to see what a ship looks like below deck in Assassin's Creed III
Reading all of the pieces of information in Assassin's Creed III regarding the theatre, the churches and so on
Speeding everywhere in Need For Speed Most Wanted
Enjoying LEGO Lord of the Rings without watching the films
Taking everything in in Far Cry 3
Being amazed at all of the set-pieces in Tomb Raider
Being overwhelmed with things to do in Grand Theft Auto V
Playing a massive amount of community levels on LittleBigPlanet
Wondering how Killzone 2′s visuals are still better than most games today
Playing crazy set-pieces in Uncharted 2 and 3
Playing Journey with an unknown player
Realizing what the Dualshock 3 can do with Flower
Watching buildings destruct in Motorstorm Apocalypse
Crying at the story in Heavy Rain
Driving go-karts in Grand Turismo 5
Wow, that was a pretty extensive list, but that just goes to show how many fond memories I have of the seventh generation consoles. There were other great things that happened during the life cycle of those consoles, because of those games. For example, had I not played Rock Band and Guitar Hero, I might not have gotten into playing the guitar and the drums in my band.
Another great memory is how I used to work for a LittleBigPlanet fansite called LittleBigPlanetGalaxy. Unfortunately the website is closed down now because the domain expired and the owner didn't want to commit to it anymore (but you can still check out the YouTube channel: LBPGalaxy). On the website, I used to run a weekly series called Picks of the Week where I played through lots of LittleBigPlanet community levels each week and wrote about which ones were best. It was a great way to develop my writing skills, but also made me feel like part of that games community. Sometimes the creators of the levels would come onto the website to thank me for mentioning them, which is why that will always be one of my favorite memories. I felt like I was rewarding people, and when they came to thank me and tell me how great the series was, that was rewarding for myself.
Of course, nowadays I write for DigiBytes. It's great to be here because not only can I talk about the things I'm interested in, but it's also very satisfying when your features or your reviews reach out to people who might want to agree or disagree with you. It's great when it leads to discussion.
Everything I've talked about, none of it would have been possible without the seventh generation consoles, which is why I personally ow e a huge debt to them. Not only have I had a great time playing all of my games on the Xbox 360 and PS3, but it has done a lot for my life outside of gaming as well. Therefore, the seventh generation deserves to be talked about more, which is why I'm setting up a new monthly feature here on DigiBytes which will be revealed on 22nd November.
Don't get me wrong, I'm just as excited for the future of video games as you are, but sometimes it's good to look back, remember and reminisce about how great things have been. Thank-you, seventh generation, and fond farewell.
~ Steve